AS A LOCAL RESIDENT …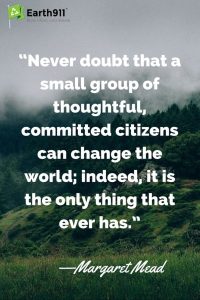 know that all of our small actions do make a difference
In 2008, the World Wildlife Fund (WWF-New Zealand) worked with Landcare Research's carboNZero Programme to investigate just how much change individual New Zealanders' lifestyles mattered.
It found that if every Kiwi made three simple changes –
1. not driving one day a week
2. switching to LED or compact fluorescent lightbulbs, and
3. turning un-needed appliances off at the wall

… Aotearoa New Zealand could save 386,500 tonnes of CO2-equivalent greenhouse gases per year. That's equivalent to over 839,000 car journeys from Kataia to Invercargill. So it all adds up. Small actions matter.

Citizens have more power than most people realise, to change how things will proceed for the Earth.
Local resources to help you out
Sustainable Whanganui Trust operates from the Whanganui Environment Base which is the hub for its activities and projects including:
Resource Library – membership $5
ReUse Academy – saving pre-loved useful things from landfill
Green Bikes – reconditioning pre-loved bikes and fixing bikes
Fruit Trees in Schools and in the Community
School holiday activities
The Whanganui Resource Recovery Centre provides the place to recycle these main consumables: glass, cardboard, paper, tin cans, aluminium, plastics, e-waste. There are many more recycling services offered for specific wastestreams – please check this database and the WRRC website.
Secondhand shops – Whanganui is blessed with many wonderful charity/secondhand shops. Before buying anything new, have a look for pre-loved items. The Koha Shed is another great Whanganui initiative which recycles pre-loved items.
The MENZSHED in Whanganui is a great source of wisdom and has the collective skills and tools required to undertake woodwork, metalwork, upholstery, furniture restoration, coffin-making and personal projects. 
Grumpy Old Men Enterprises (GOME) at 28 Hinau Street will take all manner of things for stripping and recycling: whiteware, electrical/electronic goods, steel, cast iron, brass, copper, copper wire, sheet metal (e.g. old corrugated iron fences), aluminium, stainless steel, TVs and car batteries. If you have scrap you could offer, contact Jim on 027 444 7474.
If there are others which should be mentioned here please let us know. Click on the button "Have a Question, Tip, Something to Add?"
Feeling overwhelmed and don't know what to do?
Just start somewhere! Here are 10 ways to save the planet courtesy of The Whanganui Chronicle.
We also love The Lazy Person's Guide to Saving the World … "things you can do from your couch"!
Wondering about composting?
Econation has a comprehensive beginner's guide to different sizes and styles of composting system. Choose a composting solution to suit the scale of your food waste:
Large – make a compost system in your backyard
Medium – buy a wormfarm
Small – buy or make a benchtop composting system
Alternatives to insecticides
Refer to this useful, in-depth guide from Consumer NZ
Power saving tips for your home
Sounds boring we know, but the cash you could save isn't to be sneezed at. You can also help save the planet with some simple actions.
Serious about reducing your carbon footprint?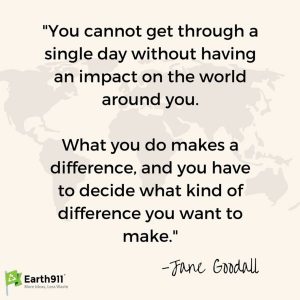 What's the average carbon footprint anyway? Well, depending on where you live …
The average for people in industrial nations (including Kiwis) is 11 metric tonnes
An average American's is 20 metric tonnes
The worldwide average is 4 metric tonnes
Calculating carbon emissions provides a starting point to see where there are opportunities to create change to live more lightly on the planet. Your carbon footprint is the total output of greenhouse gas emissions generated by your day to day living. "Carbon' is used as shorthand for all greenhouse gases as it is the most dominant, although there may be other gases in addition to carbon dioxide (CO2) that contribute to your footprint.
Calculate your carbon footprint using one of these:
This Stuff article has 10 ways to help the environment.