ARE YOU AN EDUCATOR?
Here are three groups in the Whanganui region which offer environmental education:
Enviroschools
Zero Waste Education
Whanganui Resource Recovery Centre
Read a bit about each below or click on a logo to be redirected to that organisation's website for more information.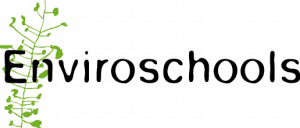 Whanganui is blessed to have 15 Enviroschools in the region, all of which are educating our tamariki in aspects of kaitiakitanga. Enviroschools' aim is to "foster a generation of people who instinctively think and act sustainably".
The Enviroschools' kaupapa is creating a healthy, peaceful and sustainable world through facilitating action-learning; where inter-generations of people work with and learn from nature. It weaves in Māori perspectives, combining traditional wisdoms with new understandings. Importantly, the kaupapa reminds us to be in connection: to love, care for and respect ourselves, each other and our planet.
The Enviroschools programme supports children and young people to plan, design and implement sustainability actions that are important to them and their communities. It provides pathways from early childhood through primary, intermediate and secondary school and beyond. Enviroschools is supported by a national team, in partnership with around 100 national and regional partners, including the majority of New Zealand's councils. Facilitators from these partner organisations work with a suite of resources to progress the sustainability journey.

Zero Waste education is an award winning programme offered to over 480 schools and pre-schools nationwide. The programme has been educating children about the topic of sustainable resource use since 1993. Contact Hadi Gurton at zerowasted@hotmail.com.
Zero Waste education in Whanganui is is provided by the Whanganui District Council from Waste Levy funds. It is free to schools and enables children to investigate the link between the earth's natural resources, the products they use and see around them and the resulting waste (natural resources we no longer want) that pollute our environment.
It is a comprehensive programme consisting of different units each focussing on a specific solution to our waste problem. As the units alternate each year students constantly receive new material and will have received nine units by the time they leave Year 8.

The Whanganui Resource Recovery Centre also offers educational opportunities for all ages. "Education is the key to increasing public understanding around recycling. If we educate the next generation about recycling and sustainability then we are creating a better tomorrow."
There are on-site tours and educational activities for a wide range of people: pre-school, school, after school and adult groups. If you are interested in coming to our Enviro Centre, Te Whare Taiao, please contact us to see what we can do for your group. The on-site classroom facility, the Harakeke Room, is set up to accomodate children and their learning.
Email Whanganui's Environmental Educator at enviro.educator@wrrc.co.nz.